Network 1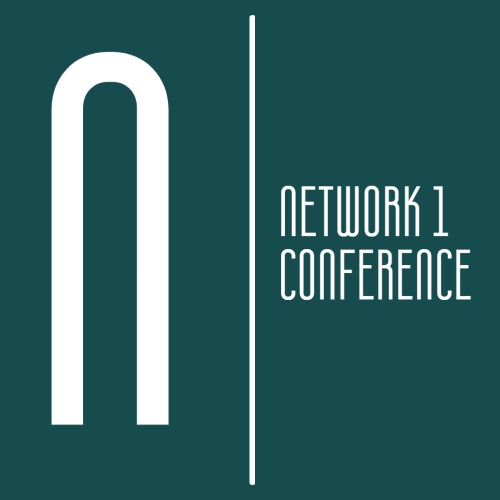 ---
NETWORK- 1
INTERNATIONAL CONFERENCE ON THE CIRCULATION OF IDEAS CONCEPTS WORKS, AND OTHER THINGS
OCTOBER 10-12, 2022
---
CALL FOR PAPERS
Scholars have long been interested in the circulation of ideas, goods, people, and knowledge. Recent decades have witnessed a proliferation of research on these topics, especially on the nature and characteristics of circulation. How do goods, concepts, and knowledge circulate, and how are they exchanged, borrowed, transferred, and transformed, when they are in motion. These are the basic questions that seek an answer through a variety of theoretical approaches, methodological tools, and case studies.
This conference which will be held in İzmir on 10-12 October 2022 aims to promote an interdisciplinary gaze on the concept of circulation. It will be a space of convention for the discussion of circulation through the lenses of sociological, economic, cultural, literary, translational, and archeological evidence. We expect to touch upon the following topics, along with the ones you think related, and thus gather academics from diverse disciplines within the frame of inter/multidisciplinary discussions that will lead to fruitful works and starting points for new research in the future.
o Circulation of goods
o Circulation of people
o Circulation of ideas
o Circulation of knowledge
Please send your abstracts of around 300 words, along with the title of your presentation and affiliation, and a short bio by August 15, 2022 to network1conference@gmail.com.
For the purposes of the conference, the submissions will be blind peer-reviewed by the advisory committee. A twenty-minute period will be allocated for the face-to-face presentations. The abstracts will be published in the form of an abstract book by Ege University Press and selected papers will later be published by an international publishing house.
---
Book of Abstracts
Please click here for Book of Abstracts.
---
Keynote Speakers
Dr Sue-Ann Harding
SCHOOL OF ARTS, ENGLISH AND LANGUAGES - Queen's University Belfast
"Translation as a Task of Love: braiding family histories"
---
REGISTRATION INFORMATION
Conference Participation Fee
Regular participants: 600 TL (For Turkish Nationals) – 70 Euro (For foreigners)
Graduate students: 450 TL
Due date: 05. 09. 2022
Bank Accounts:
To be announced later
---
CONFERENCE INFORMATION
Conference Venue: Ege University, Faculty of Letters
Conference Coordinators: A.Selin ERKUL YAĞCI, Ph.D.
Selahattin KARAGÖZ, Ph.D.
Academic Advisory Committee:
---
Prof. Atilla SİLKÜ (Ege University Department of American Culture and Literature)
---
Prof. Billur TEKKÖK (Başkent University Department of Art History and Museology)
---
Prof. Emine BOGENÇ DEMİREL (Bilkent University Department of Translation and Interpretation)
---
Prof. Füsun BİLİR ATASEVEN (Bilkent University Department of Translation and Interpretation)
---
Prof. Mustafa Hamdi SAYAR (İstanbul University- Department of Ancient Languages and Cultures)
---
Prof. Neslihan KANSU YETKİNER ( İzmir University of Economics English Translation and Interpreting Department)
Prof. Nicholas K. RAUH (Purdue University Department of Classical Studies)
---
Prof. Özlem BERK ALBACHTEN (Bogaziçi University Department of Translation and Interpreting Studies)
---
Prof. Remzi YAĞCI (Dokuz Eylül University Department of Museum Studies)
---
Prof. Sue-Ann Harding (Qeen's University Belfast School of Arts, English and Languages
---
Prof. Şehnaz Tahir GÜRÇAĞLAR (Bogaziçi University Department of Translation and Interpreting Studies)
---
Assoc. Prof. Elif KESER KAYAALP (Dokuz Eylül Üniversitesi- Department of Museum Studies),
---
Assoc. Prof. Müge IŞIKLAR KOÇAK (Dokuz Eylül University Department of Translation and Interpreting Studies)
---
Assoc. Prof. Sabine LADSTÄTTER (Wissenschaftliche Direktorin und Leiterin Abt. Historische Archäologie)
---
Assoc. Prof. Şule DEMİRKOL ERTÜRK (Bogaziçi University Department of Translation and Interpreting Studies)
---
Assoc. Prof. Züleyha ÇETİNER ÖKTEM (Ege University Department of English Language and Literature)
---
Assistant Prof. Oğuz YARLIĞAŞ (İstanbul Medeniyet University - Department of Ancient Languages and Cultures)
---
Symposium Website: https://translation.ege.edu.tr/tr-15378/network_1.html
E-mail: network1conference@gmail.com